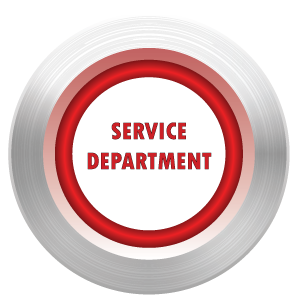 Get Quality Chrysler Dodge Jeep Ram Auto Repair Services in Hudson, MI
At some point, you're going to have to bring your car into the shop for repairs. Sometimes your vehicle simply needs a tune-up. Other times, more extensive work such as brake repair or replacements are required. When you need quality auto repair services for your Chrysler, Dodge, Jeep, or RAM, turn to the pros at C.R. Motors of Hudson in Hudson, MI. 
When your vehicle needs repairs, whether major or minor, you can trust that the mechanics at C.R. Motors of Hudson will get the job done correctly. From diagnosing the problem to making the necessary repairs, and even ordering replacement parts, C.R. Motors of Hudson is your one-stop-shop for all your vehicle service needs. 
Repair Services We Offer in Hudson, MI
At C.R. Motors of Hudson, we offer a number of top-rated auto repair services. These auto repair services include: 
Oil filter changes
Tire rotations
Tire replacements
Battery replacements
Transmission fluid replenishments
Radiator flushes
Vehicle diagnostics
Wiper blade replacement
Headlamp repair and replacement
Tire pressure checks
Oil changes
Engine air filter changes
Brake pad replacement
Wheel alignments 
Muffler replacements
Wash and wax
Balance tires
A/C or heater repairs
State inspection
Front end alignments
Engine tune-ups
and more
At C.R. Motors of Hudson, we offer a wide selection of auto repair services. One of the main reasons you should have all your auto repair services done at C.R. Motors of Hudson is because we know these vehicles. And, as a result, you can trust that we'll get the job done right correctly the first time, so you never have to be without a vehicle. 
Other auto repair shops may know how to work on RAM vehicles, but they may not have as much experience working with the Chrysler lineup of vehicles. As such, they may not make the right repairs, resulting in you having to go back and spend even more money than you already did.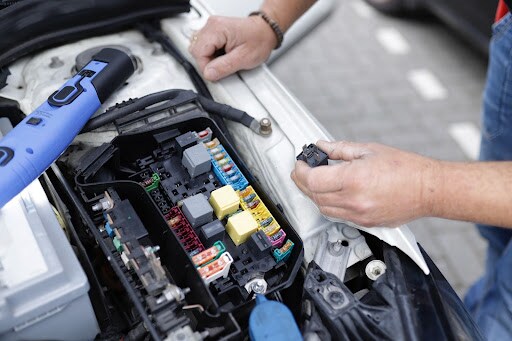 Plus, because we sell these cars and work on them as frequently as we do, chances are that we have the replacement parts you need already in stock. This way you can get the services you need faster than having to wait for them to arrive from another local mechanic. 
How to Schedule Vehicle Repair Services Near Hudson, MI
Are you ready to schedule quality vehicle repair services in Hudson, MI? That's great! The good news is that scheduling your service appointment in Hudson, MI is very easy. In fact, the process will only take you a few minutes to complete. 
To get started, you have two options. The first is to book an appointment with our service department online. Fill out this form by entering your name, contact information, zip code, make and model of your vehicle, the repair services you need, and preferred contact method/appointment date/time. 
If you have any comments or requests for your appointment, you can let us know at the bottom of the form. Once you submit your appointment request, a member of our team will reach out to you to set something up. 
If you prefer, you can set your appointment up via phone, too. Just give our service department a call at 517-429-2167. 
About Us
C.R. Motors has been around for years. As a proud member of our community, we specialize in selling a wide selection of vehicles including Chryslers, RAMS, Dodges, and Jeeps. 
We understand that when you're in the market for a new vehicle, you want to go somewhere that offers an extensive selection of new and pre-owned vehicles, top-rated customer service, and great financing options. 
And, when you shop at C.R. Motors of Hudson, that's exactly what you'll receive. From buying your new car to getting the repairs you need when you need them, we are your go-to resource.
Check Out the Service Department at C.R. Motors Hudson
The next time you need top-notch service performed on your vehicle, the team at C.R. Motors can help. 
If you're looking to schedule your next service appointment, you can either fill out our online form or give us a call at 517-429-2167. Our service department is dedicated to bringing you the best service possible and using our expert knowledge to fix your vehicle so it's as good as new when it leaves our shop. 
If you have a Chrysler, Dodge, Jeep, or Ram that you need to be serviced, let the experts in our Service Department take care of it.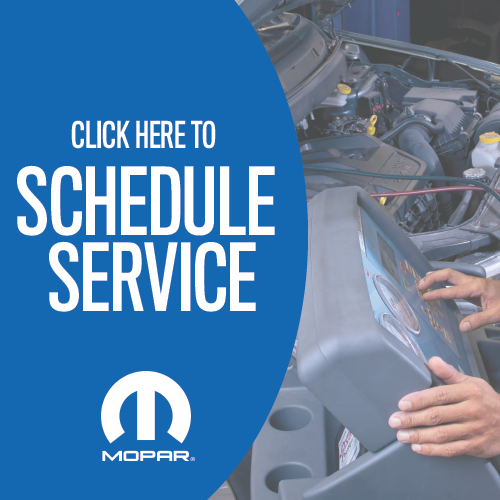 Hours
Monday

09:00AM - 07:00PM

Tuesday

09:00AM - 06:00PM

Wednesday

09:00AM - 06:00PM

Thursday

09:00AM - 07:00PM

Friday

09:00AM - 06:00PM

Saturday

09:00AM - 01:00PM

Sunday

Closed